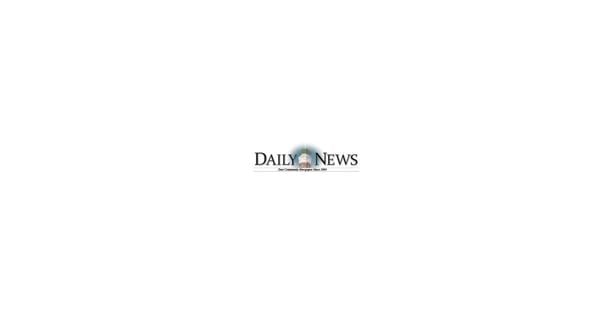 Editorial: Holcomb vs. Rokita suit reeks of pandemic politics | editorial
When Gov. Eric Holcomb sued the legislature last year, he tried to show that his office had the sole authority to call special sessions of the Indiana General Assembly.
His lawsuit was prompted by House Enrolled Act 1123, which allows lawmakers in part to call their own emergency session to discuss legislation related to the COVID-19 emergency.
The governor sued, saying the law was unconstitutional. The case is now before the Indiana Supreme Court.
The history of the coronavirus has prompted a larger debate: who has the power to call special legislative sessions?
Holcomb has issued more than 60 executive orders related to COVID-19. Some extended the state of emergency, imposed mask requirements or limited public gatherings — a pattern that conservative lawmakers were unable to stop.
They felt the pressure to keep the economy going and businesses open while protecting Hoosiers from the disease.
HEA 1123 wasn't the only bill aimed at controlling vaccination mandates.
A bill that went into effect established the rules for exempting working Hoosiers from vaccination requirements.
In another unsuccessful bill, state assemblyman Timothy Brown, R-Crawfordsville, and a retired doctor wanted to ban state agencies or an employer from enforcing COVID-19 vaccination regulations.
Other unsuccessful bills included Hoosiers' ability to sue state-backed agencies that imposed mask or vaccine mandates.
Behind those efforts, lawmakers sided with those who felt mandates violated their individual rights — as thousands of their Hoosier peers died from the pandemic.
These lawmakers capitalized on the frustrations many Hoosiers felt at government intrusion into their lives.
Yet none of the bills addressed seeking health or research-based safety measures to supersede Holcomb's orders. The bills merely established legal escape routes for troubled Hoosiers while others died in each county.
Now the Indiana Supreme Court — the government's judicial arm — must decide the victor in a battle between the legislative and executive branches. Who gets the power to control emergencies and special sessions?
Indiana Attorney General Todd Rokita has sided with the Legislature; Finally, if you're planning to run for governor, which team do you want on your side? Rokita's appearance on the case sets off a showdown between the governor and attorney general and adds more political posturing.
In a world of party tribalism, there are elected officials who are using COVID-19 as a fear factor to bolster their power. It's called pandemic politics, although the pandemic will change over the years as politicians find new crises to stoke their constituents' fears.
During a recent hearing in Indiana Superior Court in the Holcomb suit, Associate Justice Geoffrey Slaughter asked Rokita's representative, "If the attorney general says we're going to sue — pick a defendant, the tobacco industry, anybody else — and the governor." says, 'The hell you are. You don't have my authority to do it.' Who wins?"
Let us broaden the scope of Slaughter's argument to this struggle between executive and legislature. Holcomb is on one side; Rokita and the legislature, on the other hand.
Amongst them and seemingly forgotten are more than 23,000 Hoosiers who have died during a pandemic so far.
As a matter of fact. Who wins?
– Anderson Herald Bulletin