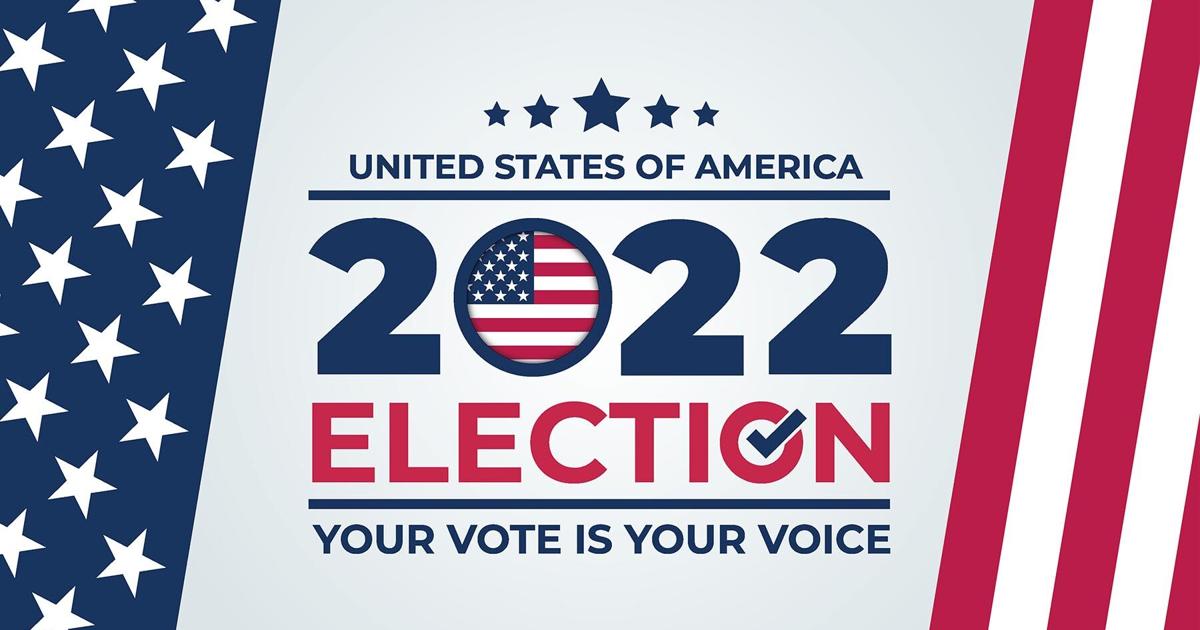 Key dates for March elementary school for voters |
Kerr County voters interested in voting in the March 1 primary are reminded of some important upcoming dates.
voter registration
Those not yet registered to vote in Kerr County who wish to vote here in the March 1 primary must register to vote by Monday, January 31.
According to the Kerr County Elections Office, prospective voters can use the Internet and visit Texas Secretary of State John B. Scott's website at https://webservices.sos.state.tx.us/vrapp/index.asp retrieve an official voter registration form, fill it out online and then print it out, sign it and send it to the authorities. All voter registration forms must be postmarked by January 31st.
Applications may also be submitted in person to the Kerr County Tax Assessor-Collector and Voter Registration Office, located at Suite 124 on the first floor of the Kerr County Courthouse at 700 Main Street in Kerrville. This office is open Monday to Friday from 8:30 a.m. to 4:30 p.m.
Early vote
Convenient early in-person voting for the March 1 primary will begin Monday, February 14 and last through Friday, February 25.
Those wishing to cast their ballots during the early voting period may do so at the Hill Country Youth Event Center, 3785 TX 27 in Kerrville, and at the Ingram ISD Administration Building, 510 College Street in Ingram.
Opening hours for early voting at these two locations are as follows:
• Monday to Friday, 14.-18. February: 8:00 a.m. to 6:00 p.m.;
• Saturday, February 19: 10:00 a.m. to 2:00 p.m.;
• Monday, February 21: polling stations closed for Presidents' Day;
• Tuesday and Wednesday, 22.-23. February: 7:30 a.m. to 6:00 p.m.;
• Thursday, February 24: 7:00 a.m. to 6:00 p.m.;
• Friday 25 February: 7am to 7pm
postal vote
Those voters who qualify to vote by mail may request that a ballot be mailed to them no later than Friday, February 18 (deadline for receipt of request, not postmarked).
To qualify to vote by mail, one must be either 65 years of age or older, disabled, be out of district on Election Day and during the period of early voting by personal appearance, or be in jail, but otherwise be eligible to vote.
Kerr County voters submitting their ballots through the United States Postal Service must ensure that they are received no later than 5:00 pm on Tuesday, March 1 (Election Day) if the envelope is not postmarked. Once postmarked, the ballot should be received no later than 7:00 p.m. Thursday, March 3 — the next business day after the statewide Texas Independence Day holiday on Wednesday.
voting on primary day
Election Day voting will be conducted on Tuesday, March 3, between 7:00 a.m. and 7:00 p.m. in 20 different electoral districts in Kerr County.
The ballots for the Democratic elementary school and Republican elementary school include candidates for the seat of the governor of Texas as well as for the Lt. Governor, the Attorney General of Texas, the Commissioner of Lands of Texas, the Commissioner of Agriculture of Texas, the Comptroller of Texas, the Commissioner of Railways of Texas and three seats on the Texas Supreme Court, positions at the Texas Court of Criminal Appeals, Texas State Board of Education and various positions in the Texas House and Senate and the US House District.
In addition to the candidates for elected office, Republican voters will consider 10 different proposals.
Local contested positions included in the primary ballots include the Kerr County District Clerk and the Kerr County Commissioner Precinct 2.
Sample ballots will soon be available at www.co.kerr.tx.us/elections/.
For further information go to www. co.kerr.tx.us/elections/ or contact Kerr County Electoral Officers at (830) 792-2242.