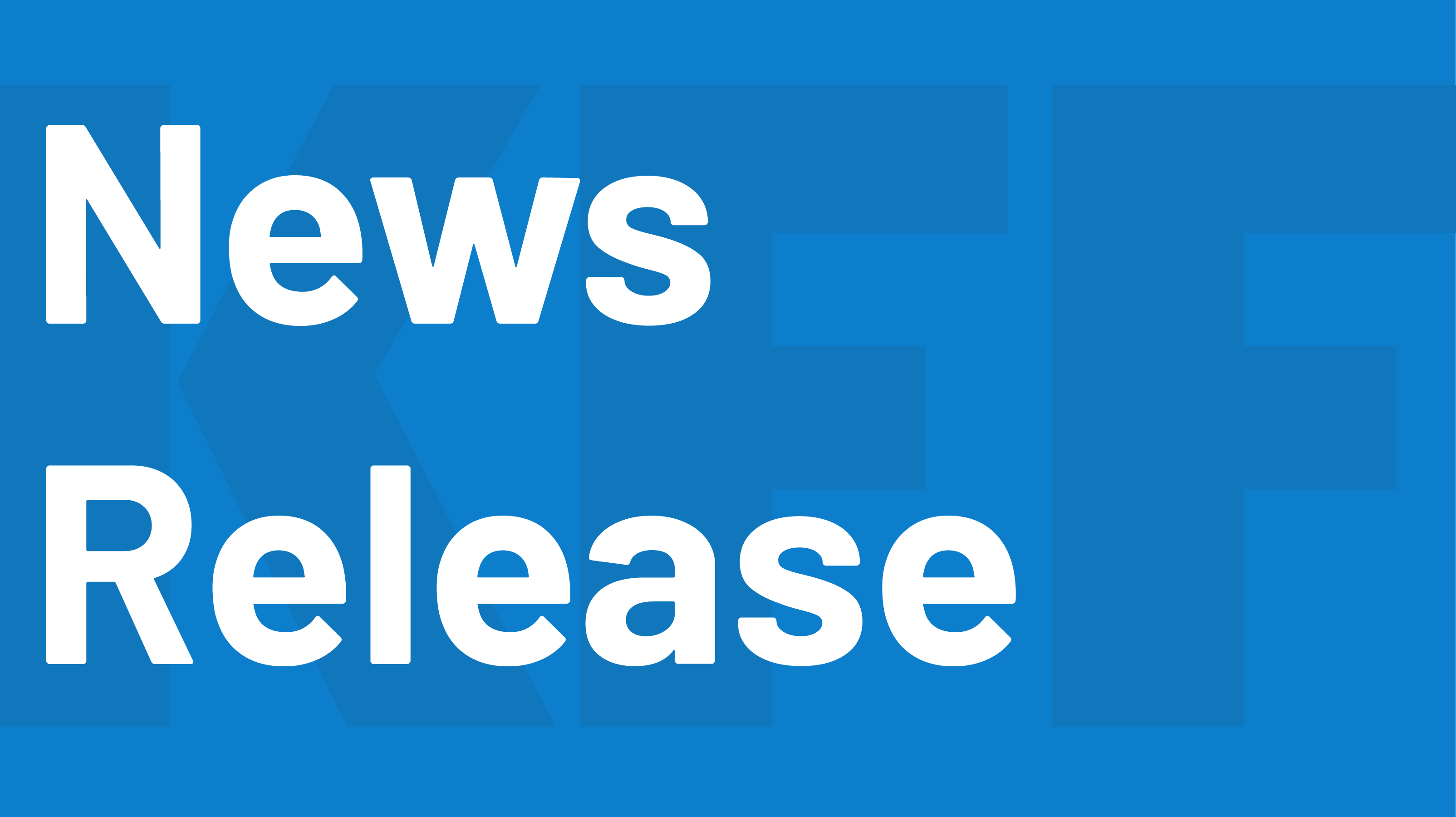 Large majorities in all parties are in favor of the federal government being allowed to negotiate drug prices even after hearing common arguments
Most people lack confidence that President Biden, the Democrats in Congress, or the Republicans will do the right thing on drug prices
Allowing the federal government to negotiate with drug companies to lower drug prices for Medicare beneficiaries and those participating in private plans – a key cost-cutting proposal in the Democrats' massive reconciliation bill – is advocated by large majorities of political supporters, even after they Heard of arguments from both sides, finds a new KFF Health Tracking Survey.
Initially, 83% of the public said they are in favor of the federal government negotiating with drug companies to lower drug prices on behalf of those participating in Medicare beneficiaries and private plans. This includes 91% of Democrats, 85% of Independents, and 76% of Republicans, and the majority of seniors (84%) who would be hardest hit by such a rule.
In order to gauge the potential impact of a national debate on the proposal, the survey asked the public to evaluate a summary of the main arguments for and against the plan. These arguments do little to stir the proportion of the public who approve or disapprove of the proposal, but they do affect the level of support among Republicans. While Republican support remained stable (76% versus 71%), the proportion of "strong supporters" declined (44% to 28%).
When asked specifically about each argument, most (84%) of the public, including three-quarters (78%) of Republicans, will say the argument for it – "This is necessary because Americans pay higher prices than people in other countries, many can it "their prescriptions cannot afford and the profits of the pharmaceutical companies are too high" – convinced.
On the other hand, a third (33%) think the argument against it – "that would involve the government too much and will result in fewer new drugs being available in the future" – is convincing. Nearly half (45%) of them are Republicans.
The public also rejects the argument that high prices are necessary to support research on new drugs.
When asked what comes closest to their view, 93%, including 90% of Republicans, say, "Even with lower US prices, drug companies would still make enough money to invest in research needed to develop new ones Medication is needed ", while only 6% say that" drug companies have to charge high prices to fund the innovative research needed to develop new drugs ".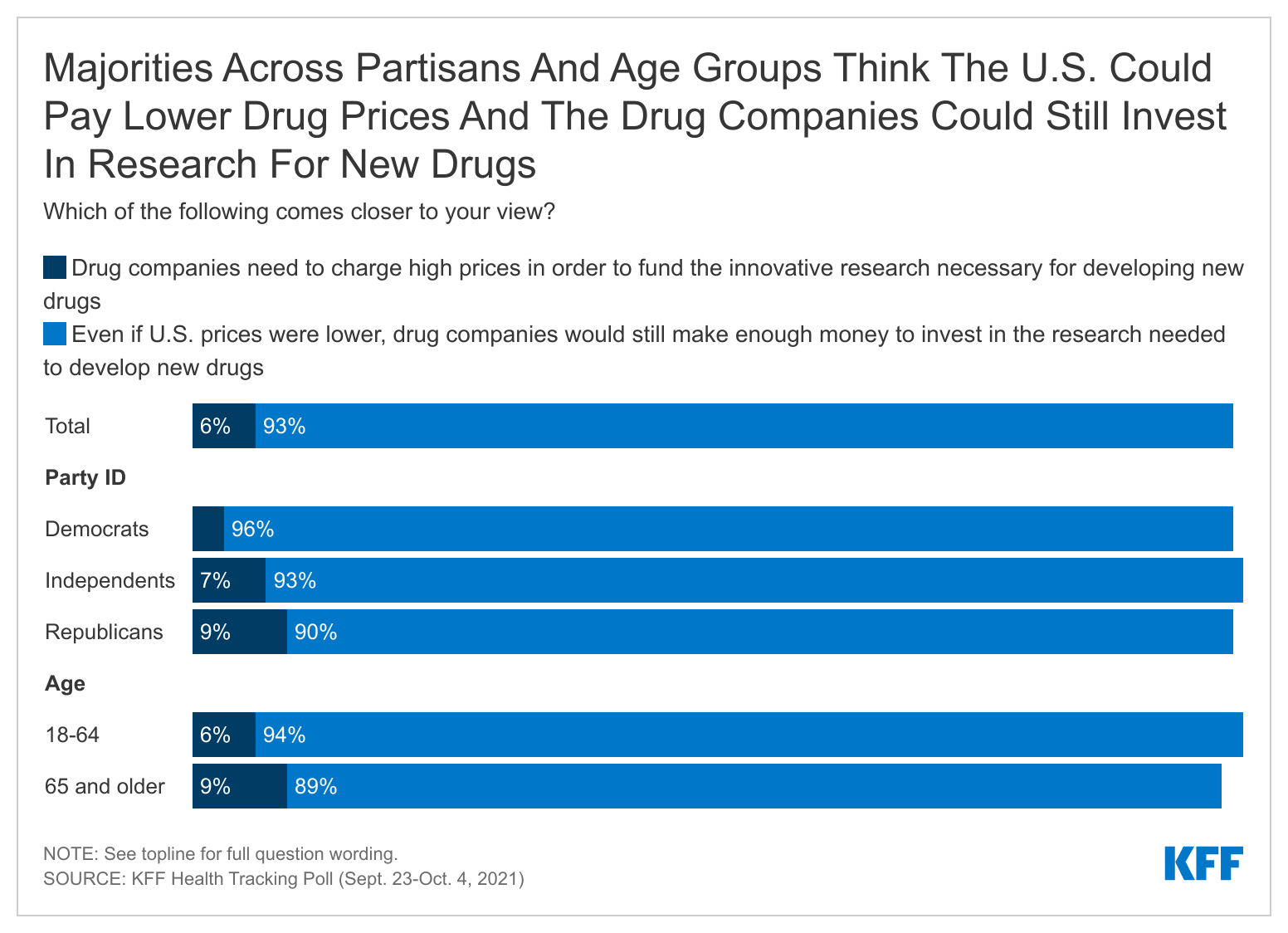 The poll also shows that the public doesn't have a lot of confidence in Washington to address the problem. Less than half of the population say they trust President Biden (46%) and the Democrats in Congress (48%) to recommend the right thing on prescription drug prices, while a third trust Republicans in Congress (33%).
More key stakeholders say they trust the recommendations of the AARP (53%), which has been heavily involved in drug price negotiations, than do drug companies (14%).
More results from the KFF Health Tracking Poll will be released later this week.
The KFF Health Tracking Poll, conceived and analyzed by opinion researchers at the KFF, was carried out from September 23 to October 4 among a nationwide representative sample of 1,146 adults including an over-sample of adults aged 65 and over (474). The interviews were conducted in English and Spanish online (1,024) and by telephone (122). The margin of sampling error for the entire sample is plus or minus 4 percentage points. Results based on subgroups may have a higher margin of error in sampling.