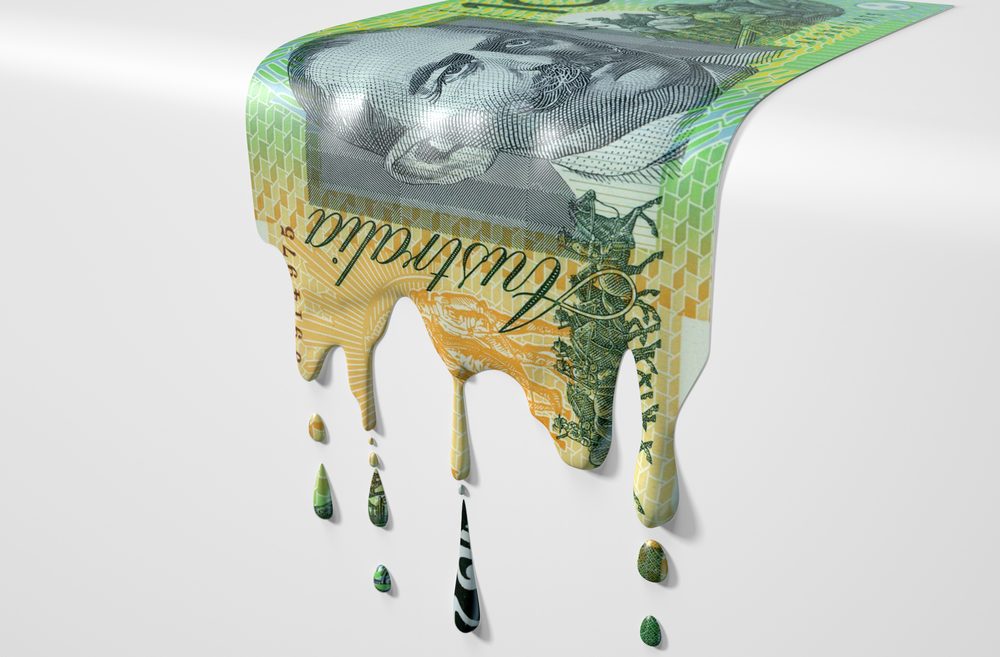 No, the federal government has not spent $4 billion supporting COVID art
Canberra think tank A New Approach published an interesting paper last week on the state of public funding for Australian arts and culture.
The report made some bold statements about the level of support for arts and culture during the pandemic.
Most notably, A New Approach claims that "arts and culture organizations and businesses accessed more than $4 billion in COVID support in the last four months of fiscal 2019-20."
The large number would have surprised many in the cultural sector, who have struggled through the pandemic with little or no government support.
In fact, the figure was picked up in an article for the Nine newspapers, which began with the headline "Billions in Crisis Payments to the Arts."
With prominent contemporary music venues in both Sydney and Melbourne announcing their closures last week, one might wonder where all those billions have gone.
Unfortunately for the cultural sector, when you look at the stats, the $4 billion figure is actually too good to be true. A New Approach misinterpreted some fuzzy federal government data and dramatically overestimated support for Australian culture in 2020.
Measurement of the "creative sector"
A New Approach figures are from the federal government, specifically a number of reports from the Meeting of Culture Ministers on Commonwealth and state and territory government funding and involvement.
If you check the report for the Commonwealth for 2019-20 there is indeed a statement on COVID support. According to the report, the federal government has "issued $4,272 million in COVID support funds to eligible organizations, businesses and individuals in the creative and cultural industries."
This figure consisted of:
$3,065.3 million in JobKeeper
$1,168.4 million from increasing cash flow for employers and
$38.4 million in art portfolio grants.
Still, $4 billion in government stimulus in just four months seems like a lot. Was there really that much money sloshing around in the industry?
As always when it comes to statistics, the answer depends on how you define "the sector". The reason the JobKeeper number looks so large is because the federal government's definition of cultural and creative industries is very broad.
Based on a 2008–09 Statistics Australia (ABS) definition of the cultural and creative sectors, this definition encompasses not only core arts and cultural activities but also much of the rest of the economy.
Industries in the trawl include significant parts of manufacturing and retail, such as; B. Manufacturing and retailing of clothing, shoes and jewellery; publishing of software and design of computer systems; zoos and parks; Advertising; and architecture.
The same expansionary approach was adopted in 2018 by the government's Bureau of Communications and Arts Research to give a total figure for the size of the cultural and creative sectors of US$111.7 billion for 2016-17. But here, too, the devil is in the detail.
Read: Why abandoning the Australia Council is a bad idea
Of that $111.7 billion, the tech-rich design industry was the largest single component, valued at around $43 billion. Fashion followed in second place with a value of around 14 billion US dollars. Compare that to the performing arts, which had a gross value added of just $1.7 billion in 2016-17.
The rationale for including these sectors stems from old debates about the size and shape of the 'creative' sector. When the statistics were compiled, the ABS made serious attempts to capture the related activities that flowed into creative supply chains.
But the Department of Arts doesn't break down its JobKeeper numbers by industry, so we don't know how much money went to core arts and culture sectors like the performing arts, galleries, and museums, or independent artists and creators.
Exaggerated numbers
In reality, it's likely that most of that money hasn't gone to closed music venues or closed theaters. The inclusion of the entire apparel and footwear sector in these numbers is a great indication of where most of the stimulus was likely to be spent.
As we know from their annual reports, major retail stores have collectively donated billions in JobKeeper support during the pandemic (although some of them have still made profits).
JobKeeper was great for employees at companies like Best & Less and Just Jeans. But that funding was not actually support for culture or artists, and the inclusion of these sectors in the data shows how misleading the $4 billion figure is.
By emphasizing an exaggerated figure for cultural impulses, the A New Approach report glosses over some very real issues in the federal response to the pandemic crisis.
Tens of thousands of artists and cultural workers were not eligible for JobKeeper because they were casual workers with uncertain work patterns.
Other parts of the sector, including art galleries and museums run by local and state governments and public universities, were excluded from JobKeeper because of the way the program was designed.
The latest detailed ABS labor force data shows that employment in arts and culture has not recovered to 2019 levels.
In the three years since it was founded by prominent philanthropists, A New Approach has published a number of thoughtful reports. The organization bills itself as "Australia's leading arts and culture think tank" and claims it is "objective" and "evidence-guided".
Given that, it's disappointing that A New Approach has decided to package overblown government data and pass it off as cultural funding.
Ben Eltham, Lecturer, School of Media, Film and Journalism, Monash University
This article is republished by The Conversation under a Creative Commons license. Read the original article.