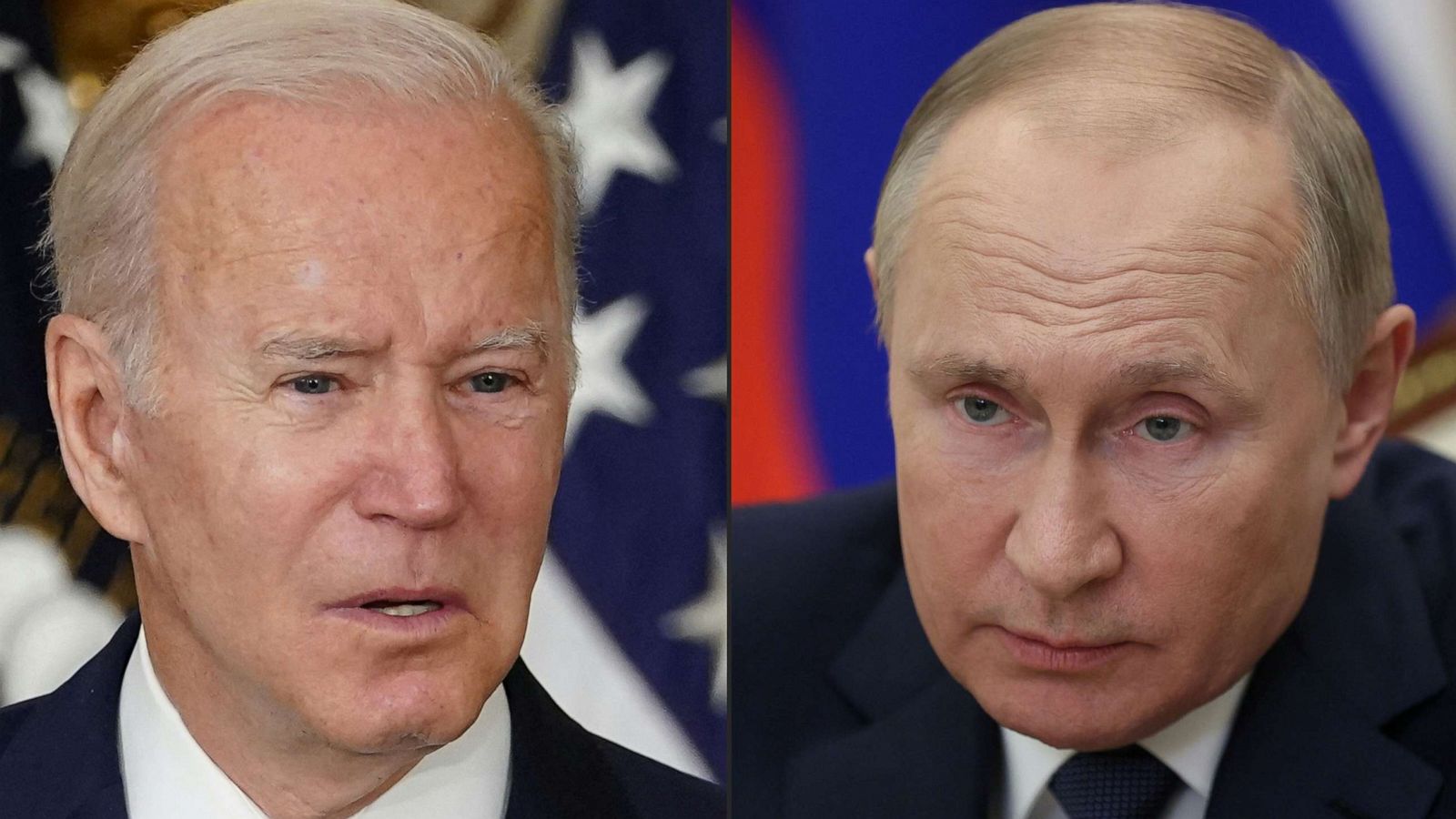 Russia-Ukraine live updates: Biden and Putin agree to summit later this week
The United States has received information about possible Russian operations against Ukrainian targets as part of a possible invasion, including targeted killings, kidnappings, detentions and torture, the US claimed in a letter to the United Nations obtained by ABC News.
"We have credible information suggesting that Russian forces are compiling lists of identified Ukrainians to be killed or sent to camps following a military occupation," US Ambassador Bathsheba Nell Crocker wrote to Michelle Bachelet, the UN High Commissioner for Human Rights .
These include the "likely use" of lethal measures to "disperse peaceful protesters or otherwise counter peaceful exercises of perceived civilian resistance," Crocker wrote.
Alluding to this during his speech to the UN Security Council on Thursday, Foreign Minister Antony Blinken told his fellow diplomats: "Conventional attacks are not all Russia wants to inflict on the people of Ukraine. We have information that suggests Russia will target certain groups of Ukrainians."
In addition, sources told ABC News last Tuesday that the US believed Russia intended to invade Kiev to behead the Ukrainian government and install its own.
But this new letter goes further, saying that Russia would "likely target those who oppose Russian actions, including Russian and Belarusian dissidents in exile in Ukraine, journalists and anti-corruption activists, as well as vulnerable populations such as religious and ethnic minorities and LGBTQI+ -People".
Ambassador Michele Sison, the top US diplomat for international organizations, is traveling to Geneva this week to meet Bachelet at the UN headquarters there, the State Department said on Sunday.
"The United States is deeply concerned that another Russian invasion of Ukraine would cause widespread human suffering. Given OHCHR's important mandate and reporting presence in Ukraine, we wish to share this information with you as an early warning that another Russian invasion of Ukraine could result in a human rights catastrophe," Crocker added in the letter.
– Conor Finnegan from ABC News